"#2, March 2017
It's about the hole/Whole
Click the left image for my paintings
Feb.-May
2017.
Click the right image for my paintings Sept.-Dec.
2017

Click here for my 2017 exhibitions
in China.

Click the links below for my work 2016
March-April
July-August
September-December

Click below for 2015
Click here for
all work 2015

---
or, click
the links in the margin above
for all of my art and exhibitions,
for my essays in art history,
for my general essays,
and for information about
my publications.
---
E-mail Fred Martin at
fredmartinatfredmatindotnet
(Use @ for "at" and . for "dot"
and don't forget the "net".)
This update June 19, 2018
7:04 pm, Pacific Time.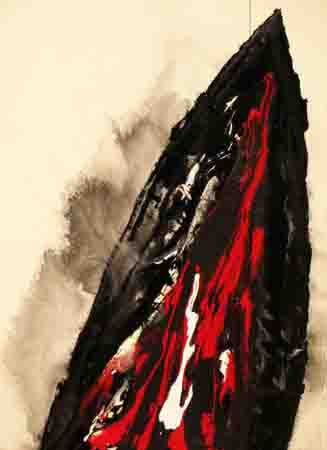 #2, September 2017
Acrylic on paper, 22 x 15"